Evo Brick Oven Pizza
277 W Mount Pleasant Ave, Philadelphia, PA 19119
Order now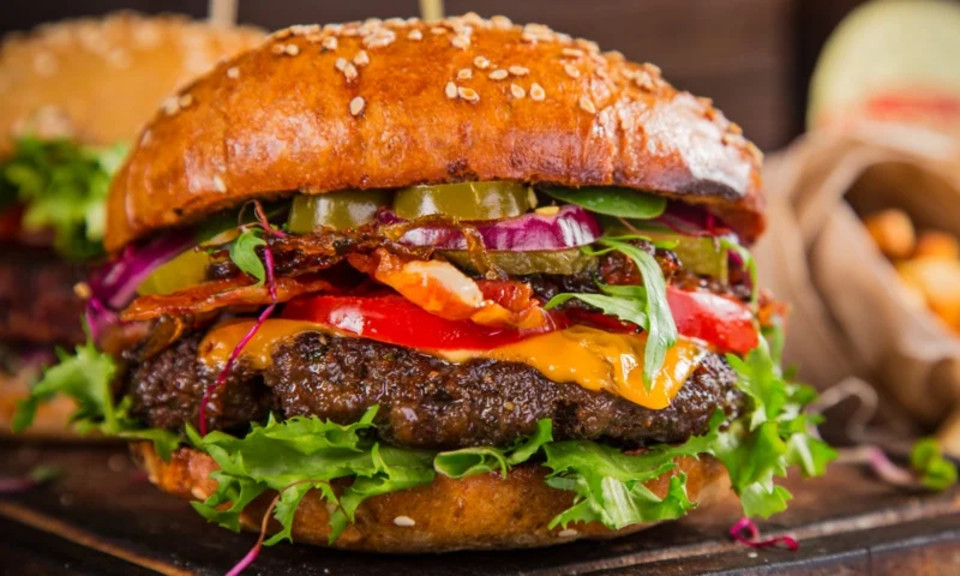 Alexandra
We just moved back to the area after 2 years in the Poconos and no delivery. None. Not even Pizza hut would deliver to us up there.

Needless to say, we we're excited to get delivery again. We chose this place based on reviews and it was awesome! Even our two year old is pleased, and if you have children, you know toddlers aren't easy to satisfy lol.

We were really hungry after our move. Really really hungry. Hangry, even. Thanks for reintroducing us to delivery. You'll definitely be a regular for us.
Lissa
Been ordering from this place for a while. Food is good. Delivery was early. Fair and honest pricing on orders placed with the app. Had the chance to go into the restaurant for the first time for a takeout order after placing many orders through the app. The people were really nice, friendly and seem to appreciate their customers. I love to patronize businesses like this. They were already my favorite pizza place to order from and I will continue to be a faithful customer of theirs. 5 stars for sure!!
Chenelle
The food was delivered before the estimated time so I waited less time than expected. The delivery driver was nice and the food was delivered hot. I order the seafood pasta. It was fresh and cooked well, the pasta and sauce were delicious. Overall I was very happy with it. It was also a large enough portion that I have leftovers. The only note I would give is that the shrimp still had the tails on inside the pasta. I'd remove those if it was up to me. But that's a relatively small pick.
Beth
Evo is one of the best places in the area. The delivery drivers are always polite and nice! There was a time when they forgot something in their car, and as I was talking on the phone to someone in the restaurant (my favorite driver) about it being missing, the other driver was already on the way back with my missing item! Everything is great. My favorites are their tiramisu, ricotta and tomato pizza, and baked ziti. Seriously dont hesitate in ordering from them!
Laura
Overall great experience considering it was New Years Day and there wasn't many places open, the delivery was late and the food was cold, but still very good. We ordered the mango habanero wings (despite being cold, they were very good), ham & cheese hoagie (good), and broccoli bites (cold, but good), for dessert we ordered the pistachio gelato and vanilla caramel gelato (both excellent, and cold which was a good thing ;-) in this instance)
Scott
We ordered the Salsiccia pizza and the sampler, and it was exactly what we wanted: delicious, fast delivery. -- couldn't have asked for better. Will definitely be repeat customers.
Danny
Evo Brick Oven Pizza is a solid place to get delivery. Their food is always delicious, they're always on time, and their prices are fair for the area. Highly recommend them!
Cameron
The seafood pasta was absolutely amazing.
Jennifer
The food is always pretty good.
About us
Dinner, Lunch Specials, Pizza
Today

Delivery: 11:00 AM - 9:45 PM

Takeout: 11:00 AM - 9:45 PM

Delivery

Monday:

11:00 AM - 8:45 PM

Tuesday:

11:00 AM - 8:45 PM

Wednesday:

11:00 AM - 8:45 PM

Thursday:

11:00 AM - 8:45 PM

Friday:

11:00 AM - 10:15 PM

Saturday:

11:00 AM - 9:45 PM

Sunday:

11:00 AM - 8:15 PM

Takeout

Monday:

11:00 AM - 8:45 PM

Tuesday:

11:00 AM - 8:45 PM

Wednesday:

11:00 AM - 8:45 PM

Thursday:

11:00 AM - 8:45 PM

Friday:

11:00 AM - 10:15 PM

Saturday:

11:00 AM - 9:45 PM

Sunday:

11:00 AM - 8:15 PM